3.0.3 is a minor bug fix update on 3.0/3.0.1/3.0.2 fixing an in-app billing crash, minor handwriting issues and a crash on startup on some old Motorola devices. Other recent changes are:
Improved sentence decomposition - for example, try pasting a Chinese SMS into the search box
Merged dictionary search (only relevant if you have ABC Chinese-English dictionary installed) - gives you the combined results for CC-CEDICT and ABC Chinese-English
Both ABC dictionaries (which are currently on SPECIAL OFFER) now include both Simplified & Traditional characters as well as Pinyin & Zhuyin! *
Improved search engine
(ABC English-Chinese only) when searching English, can now switch (using top-left icon) between English and Chinese headword results
When searching English, search word is now highlighted in bold in the search results
Better support for Android Intents - i.e. better interoperability with other apps
About screen now shows for each dictionary whether there is an update available
General improvements and some bug fixes
* If you have already purchased/downloaded one or both ABC dictionaries then you can update to the latest version from the About screen (Menu button > About). There you should see an "Update available" message. Touch that to install the latest dictionary. You need to do this once for each dictionary that needs updating.
A quick word on Sentence Decomposition…
It's been over a year now since we introduced the functionality to type a long phrase/sentence into the search box and automatically show the corresponding vocab list (breakdown). You could also see the phrase/sentence in it's entirety by clicking on the "not in dictionary" item.
Now, we've gone one step further. As you type (or paste) Chinese text into the search box, Hanping automatically works out the Pinyin/Zhuyin. Furthermore, if your settings are set up to show both Simplified & Traditional characters, you will also see the Simplified/Traditional variants. In other words, you now get automatic Simplified-Traditional-Pinyin/Zhuyin conversion!
Here is the result of pasting a typical Chinese (Simplified form) SMS message: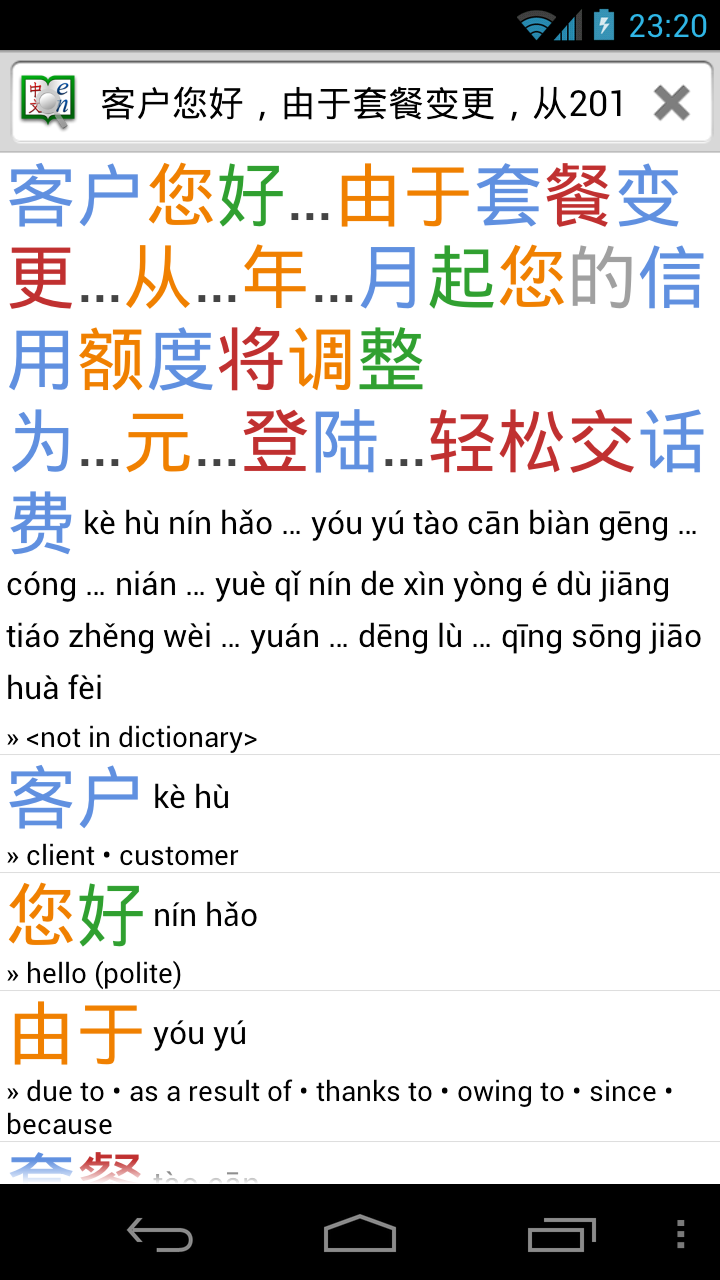 And here is a more extreme example where the same Simplified SMS message is used, but the Settings are configured to show Traditional [Simplified] & Zhuyin!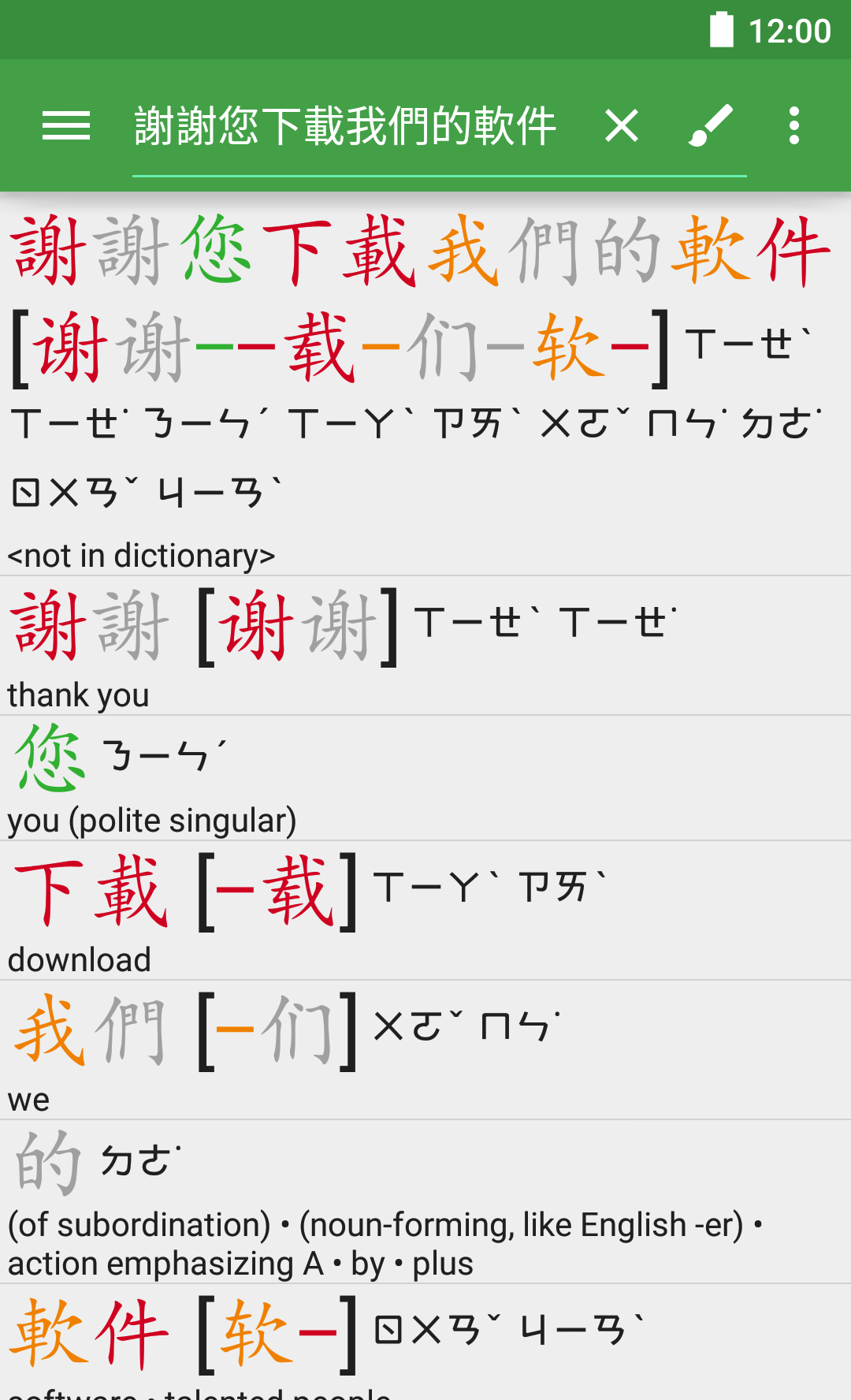 Available from the Google Play Store.