3.0.10 changes:
Fixed slow-loading issue
Voice recognition settings now in Settings screen (used to be on About screen). If you are lucky enough to be running Jelly Bean (Android 4.1) then you can download data files for offline voice recognition. See screenshots below: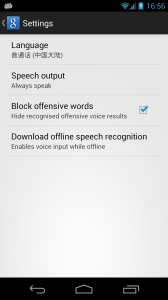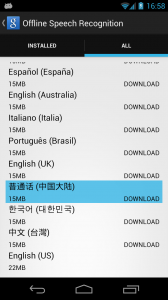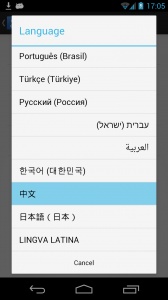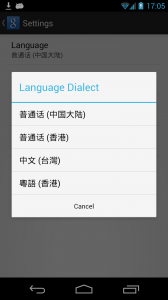 3.0.9 changes:
Tag names can now include Chinese characters - before, you could only use letters (a-z) and digits (0-9) but now you can use almost any characters (including Chinese characters and punctuation). However, upper case lettters are still not supported, nor are leading or trailing spaces
Improved font handling - see this post which describes how to use a custom Chinese font. Once you have created the fonts directory you will see an entry in the Settings screen (used to be in the About screen in older versions). From there, you can easily enable/disable the custom font
Some bug fixes - in particular, bugs related to fetching in-app billing information
This is a minor update on the 3.0.8 update a few days ago.
Ongoing promotion: 25% off ABC dictionaries (in-app purchases, pro version only)
Available from the Google Play Store (Lite & Pro).