Happy Chinese New Year!
To celebrate, this major update brings Chinese handwriting recognition and syllable-by-syllable audio (of a real native Chinese speaker) as well as a UI overhaul (Material Design).
Chinese Handwriting Recognition (Android 4.1 JellyBean and higher)
Syllable-by-syllable Audio (over 2000 recordings from a real native Mandarin speaker) (Android 4.1 JellyBean and higher)
Material design
Added Navigation Drawer - Settings, Add-ons, Backup/Restore etc screens are now available via top-left "hamburger" menu (on the Details screen, simply swipe from the left)
Better tabs - swipe left and right on the main Search screen to switch between History, Starred lists and predefined Lists
User-friendly naming for predefined lists (e.g. "Common Characters 1" instead of "chars1")
Heads-up Clipboard notifications (Android 5 Lollipop only)
Fixed history bug - using some IMEs would lead to lots of "random" words appearing in the history
Fixed copy/paste bug on search box - long-press on text inside search box now correctly brings up top contextual bar containing copy, paste etc buttons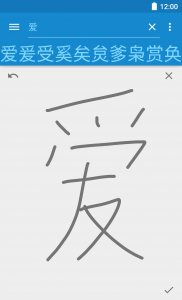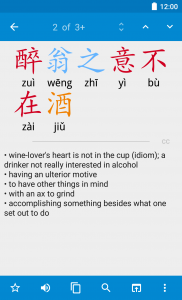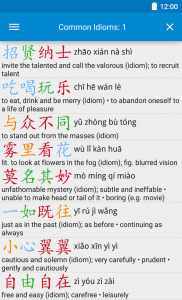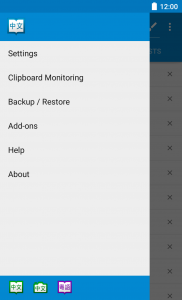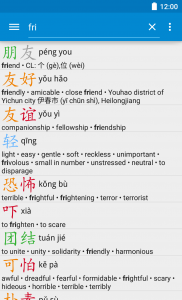 ] [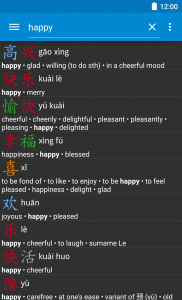 ] [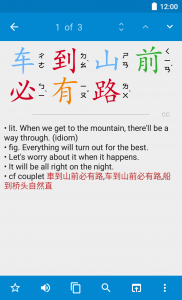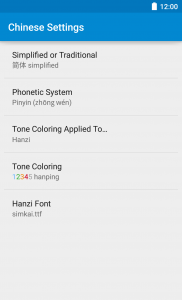 ] [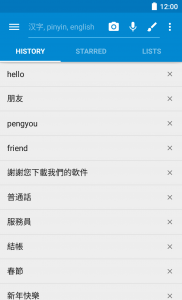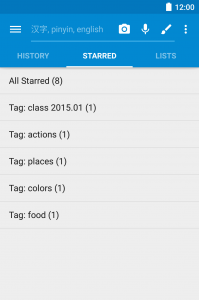 ][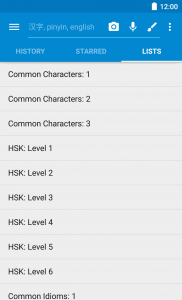 Available from the Google Play Store.